The latest news from across Heath Town, brought to you by Wolverhampton Homes, the council, and our partners. 
A message from the City of Wolverhampton Council
Welcoming Engie, our new building contractor

We are pleased to announce that our building contractor, Engie Regeneration Ltd, have set up their onsite office just off Hobgate Road. We've done this as they will have access to the car park owned by The Church of the Pentecost, minimising traffic on Hobgate Road. Engie will also supply their own Tenant Liaison Officer, who you will be able to contact if you have any questions. Their details will be shared shortly.

Residents may see work taking place on a new turning head being built, which is essentially a turn in the road at the end of Hobgate Road. The old turning head will be taken out after the new one is complete to allow for building work to start.

The four housing development sites that Engie are working on are on Hobgate Road and Tithe Croft, and in the next few weeks they will be closed off to allow the works to begin. The temporary car parks will be out of use so please make other arrangements.

If you have any questions, please contact:

Sangita Kular, Housing Development Project Manager
sangita.kular@wolverhampton.gov.uk

Simran Gill, Project Support Officer
simran.gill@wolverhampton.gov.uk

Local Lettings Plan

Michelle Garbett, Housing Policy Officer, is drafting Heath Town's Local Lettings Plan which is being developed using the feedback from residents. Thank you to all those who took part in the focus group. Once finished, the draft will be shared with the local tenant and resident association for their feedback.

If you would like more information, please contact:

Michelle Garbett, Housing Policy Officer
michelle.garbett@wolverhampton.gov.uk
01902 552954
Updates from us at Wolverhampton Homes
Working together on building improvements

It's a joint effort with residents, the council and United Living to bring you an estate to be proud of. We hope you're enjoying the improvements so far! Here's a few updates from us:

United Living continue to progress works to the deck access blocks across the estate. Most of the blocks have had new external wrapping and roofing, as well as balcony and stairwell improvements. You'll also see improved frontages, including new windows
we are aiming to complete all the works on the deck access blocks by the end of 2021. This will include new car parking areas and landscaping
scaffolding to the final blocks at Chervil Rise has been installed; this will allow for the installation of new roofs and a bright new external wrap
improvements to all existing and new stair towers are going well
new lighting to the multi-use games area on Long Ley are being installed to allow for all year gaming
we'll soon start enabling works to Campion and Longfield House - we will keep residents updated

If you have any questions for us at Wolverhampton Homes, please contact us:

homes.direct@wolverhamptonhomes.org.uk
01902 556789

Please share any photos you may have of the estate on social media. We are so proud of how it looks so far, and we hope you are too!

Improving the high-rise blocks

We have started refurbishing the high-rise blocks. When finished, they will have been given a fresh new look, inside and out, as well as being more energy efficient. We expect the work on all eight blocks to be complete in early 2024.

We are improving fire safety in all blocks with sprinkler systems and new fire alarms. Buildings will be erected near each block to house the water tank for the block's sprinkler system. Residents living in Brockfield House will have seen that United Living, the contractor doing the work, has already made a start on the ground works. They are also making improvements to the communal areas. We expect that all work to Brockfield House will be finished in early 2023. Work at Campion House starts in March 2022, and Longfield House starts Autumn 2022.

Starting early September and lasting around three months, scaffolding will be erected around Brockfield House. This will allow us to wrap the block so it'll look great and improve energy efficiency. We'll also replace the windows and rainwater pipes. All high-rise blocks will benefit from this as well as modern new entrances. All the materials used in the project will be non-combustible to ensure the highest standards of fire safety. Most of this work will be carried out from the scaffold outside your home as we do our best to minimise disruption.

Inside, communal areas will be upgraded with new floors, ceilings, and doors. Doors to homes will be replaced with new fire rated doors. We will also be installing sprinklers, kitchen extractor fans, and new living room doors. We may need access to your home for a short period of time to carry out this work.

To complete the look, all areas around the blocks will be improved with resurfaced footpaths and parking. This will include the existing car parks at the front and rear of Campion House.

Providing affordable housing

We are consulting with customers on how they feel about the proposed conversion of some of the ground floor areas to new homes.

For more information please contact:

Liz Kent, Capital Projects Officer
liz.kent@wolverhamptonhomes.org.uk
07771 836532 
A message from United Living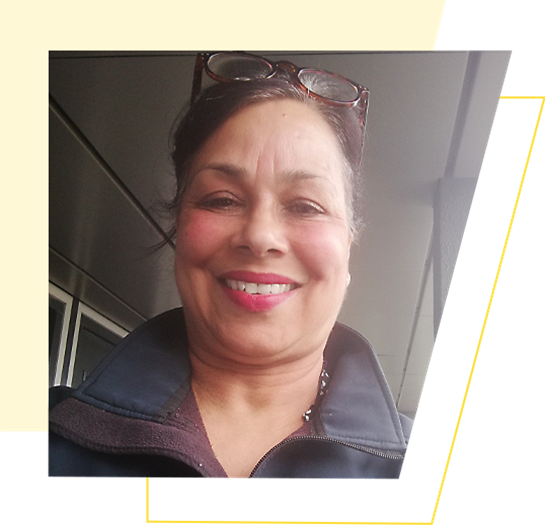 "Hi everyone. I hope you continue to stay safe and well. It's been great seeing many of you as I've been out and about on the estate. Heath Town is looking amazing! Thank you for your help keeping the estate clean and tidy. If you see me around – please say hello!"
Amie, Tenancy Officer
Hope Community Project
Providing local families with food at low cost
To join their food club, all you need is a £1 annual subscription then every week they will provide you with a bag of food worth at least £10 for just £3 per week. Bags may vary dependent on stock and you can come every week or just once a month. To join, you must live within one mile of their centre and be able to pick up your food on:
Wednesdays between 1pm and 2pm
Thursdays between 10am and 11am
Collection only from their address: Hope Community Project, 40 Ling House, Long Ley, Wolverhampton, WV10 0HH
For more information, please call their free number on 0800 772 3651 or email them on enquiries@hope-cp.org.uk
Beat the Street!
Take part in Beat the Street this summer in Wolverhampton. It's a fun, free initiative that will see the city transformed into a giant game! See how far you can walk, cycle and roll in just four weeks. There are some great challenges to enjoy and prizes up for grabs. You can sign up today but the game doesn't start until Tuesday 20 July and ends on Tuesday 17 August.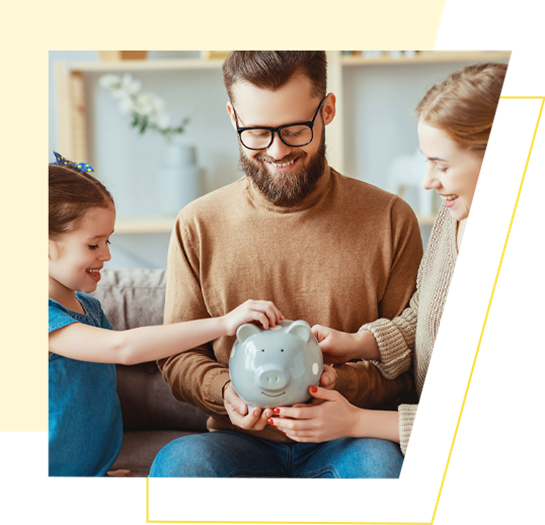 Money Smart team
Our Money Smart team offer confidential advice and guidance on money matters, and can put you in touch with a range of support services. If you need help get in touch today.
Good news stories
Have you been involved in community projects and want to share your successes? Is there something you'd like to share with residents in future newsletters? Get in touch with Evelyn from our Community Development team and she'd be happy to help.
Evelyn Brown, Community Development Officer
evelyn.brown@wolverhamptonhomes.org.uk
07771 836053