Sharing the latest updates from across Heath Town, brought to you by Wolverhampton Homes, the council, and our partners. 
A message from the City of Wolverhampton Council
Phase 1 of the council housing development
City of Wolverhampton Council are pleased to announce the final details of the Phase 1 contract for Heath Town have been agreed and approved.
Engie will be on site shortly to carry out some initial site surveys in preparation for creating new homes across the estate. Phase 1 of the works involves three sites on Hobgate Road and one site located on Tithe Croft, next to Longfield House.
In preparation, the temporary car parks on Hobgate Road and Tithe Croft will no longer be available. Once a programme of building works for the new council housing has been agreed, this will be shared with you.
When the surveys are complete work will begin around Hobgate Road and Tithe Croft. There will be more contractors onsite, increased construction traffic and deliveries. The council will work closely with Wolverhampton Homes and United Living to keep disruption to a minimum.
We would like to thank residents for their support. This work will see the transformation of Heath Town and provide much needed homes.
Please see the Phase 1 sites on the plan provided.
Thank you for your feedback
Residents who attended the recent online update meetings were presented with more information about the local lettings plan by Michelle Garbett, Housing Policy Officer from the council.
During the meeting, it was agreed that a focus group would be formed so Michelle could work directly with residents to finalise the details of the plan. Meetings have been taking place monthly and Michelle would like to thank residents for their feedback. Those who were not part of the focus group are still welcome to provide feedback which they can email to michelle.garbett@wolverhampton.gov.uk.
As always, if you have any questions about the project, please send these to Sangita Kular, Housing Development Project Manager, at sangita.kular@wolverhampton.gov.uk.
Updates from us at Wolverhampton Homes
Updates on the building works
We hope you agree that the building works are really starting to come together. The estate is looking vibrant and fresh. Here are our most recent updates:
great news, we have finished the car parks and landscaping at the Lincoln Street and Wednesfield Road blocks. All other deck access blocks on the estate are being worked on
we are finishing the scaffolding at the Chervil Rise evens blocks to start the wrap on the outside
all going well, all refurbishment works to the deck access flats will be completed by December 2021. However, the car park to Chervil Rise evens blocks and the area around them will still need landscaping when it's complete
the car park on Hobgate Road is now open and we are looking to finish the car park on the Chervil Rise odds blocks in April 2021
we have taken down the scaffolding to many of the blocks as we work on the internal finishes
Our focus now is the blocks, Clover Ley and Chervil Rise. Our goal until the end of the year is to complete the refurbishment works.
Thank you for your cooperation and we hope you are enjoying the new look and feel of the estate so far.
Keeping you informed
Due to the restrictions around Coronavirus, we have been looking at new ways to communicate with residents. One of the ways we are doing this is through online update meetings, using Zoom.
The meetings are attended by colleagues from Tenancy Management, Housing Development, Housing Strategy, Concierge and Community Development. Gloria Blair and Paivi Jimoh attend as tenant representatives and members of the Heath Town Tenant and Resident Association (TRA). The meetings are open to all who would like to have their say. If you would like to attend, please contact the meeting organiser, Evelyn Brown, Community Development Officer, at evelyn.brown@wolverhamptonhomes.org.uk.
It was nice to see people and talk about the work that has been happening on the estate. It was also good to put my views forward in helping to make Heath Town a better place to live for everyone. Thank you for keeping us informed and I'd encourage more to attend.

Robert, local resident
Your new Tenancy Officer
Shadrack Mbatha, your previous Tenancy Officer, has moved into a new role within WH. Your new Tenancy Officer, Lovepreet Kaur, will work alongside Amie Koner and asked us to pass on this message: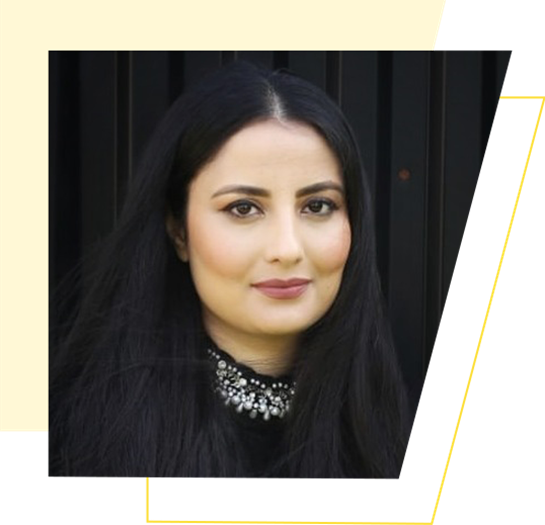 "Hi all, I'm Lovepreet and I'm delighted to be your new Tenancy Officer. I've worked for WH for nearly three years now and I'm passionate about looking after our communities. If you see me around, please say hello!"
Lovepreet, Tenancy Officer
Covid-19 community champions
Would you like to volunteer to become a Covid-19 community champion? As a volunteer, you will receive the latest information and advice to share with families, friends and your local community, along with training to help you do so. This will include advice about how to stay safe and slow the spread of the virus, details about the extra support available locally, and facts to address misinformation and myths. Want to find out more?