Thank you and well done to everyone who entered our 2020 gardening competition. We would like to congratulate every gardener who entered - you all did an incredible job and it was extremely hard to judge!
The last year has been unusual to say the least, despite the challenges, you all managed to create some fantastic and beautiful gardens. Well done and congratulations!
Now for the results...
Bilston area
Communal award
Gozzard Street – Christopher Walker
Boyden Close – Carol Oliver
Container award
Hughes Road – Mr and Mrs Beardsmore
Best garden
Deans Road – Paul Ryder and Marcus Cotterill
Coronation Road – Tracey and Gillian Worton
Arlidge Close – Peter Forrester
Lowhill and Wednesfield area
Communal award
Primrose Avenue – Corrie Dryden
Eversley Grove – Pauline Swain
Hamstead Close – Jeanette Cox and neighbours
Container award
Glentworth Gardens – Mrs Holmes
Old Fallings Crescent – Sue Starr
Fourth Avenue – Keith Lambeth
Best garden
Glentworth Gardens – Marie Jordon
Redcotts Close – Jan Wilkes
Orchard Close – Deb Bird
Evans Street – Martin Campbell
Kitchen Lane – Irene Dodd
Dunstall Hill – Sharon Nelson
Keats Road – Violet Langston
Elmdon Road – Marie Gough
Whitburn Close - Gary Burgess
Renton Grove – Victor Kingsley
Bealeays Avenue – Phil Eddows
Merryhill area
Communal award
Merridale Court – John Bland
Container award
Swanmore Close – Brenda Moore
Best garden
Roxby Gardens – Kath Smith
Kinver Drive – Alan and David Richards
Now for the city gold prizes...
Communal garden award goes to Hamstead Close!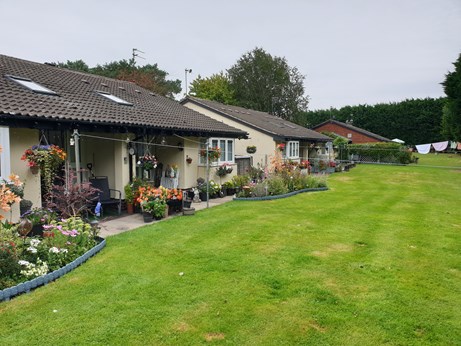 Container award goes to Mr and Mrs Beardsmore!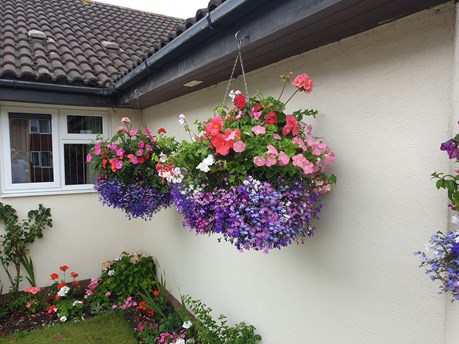 Best garden award goes to Phillip Eddowes!