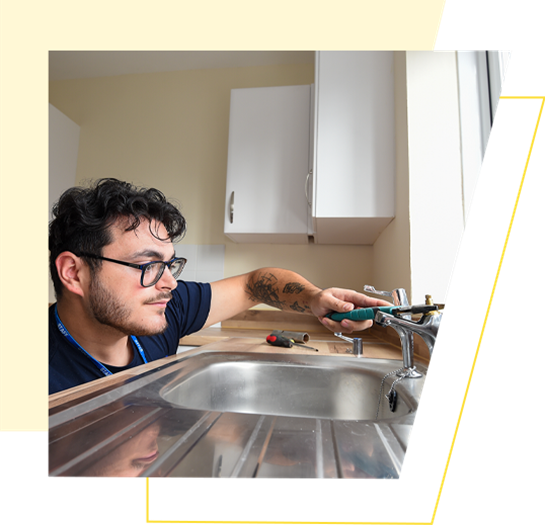 Repairs and improvements
As a leaseholder, you are responsible for maintaining your property and keeping it in a good state of repair. We are responsible for maintaining the building or block. Examples of works we are responsible for are:
roofs and chimneys
guttering, soil pipes and drains
indoor and outdoor communal areas
fencing
external brickwork
This type of work typically falls into one of two categories: routine repairs or major works and improvements.
Routine repairs are works that are carried out when something has become worn or damaged. This includes works like replacing roof tiles, unblocking gutters, and changing communal light fittings. You should report any routine repairs to us straight away so that we can take quick action to put the problem right.
Major works and improvements are larger scale and often longer-term works. Examples of major works include the replacement of windows or doors, the installation of new security systems, and new lifts. We will consult with you before carrying out any major works or improvements to your property, building or estate for which you are expected to contribute £250 or more.
It is important that you give us and anyone working on our behalf reasonable access to your property to carry out works, including inspections. In the event of an emergency and where access isn't granted, we may have to force entry to your property.