About the community chest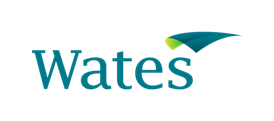 Our Community Chest fund, in partnership with Wates, provides an opportunity for local voluntary and community groups to apply for funding - usually of between £50 and £1000 - to support projects and initiatives that benefit Wolverhampton Homes customers and residents of the city of Wolverhampton.
All applications must have enhancing communities of Wolverhampton at the heart of their purpose and expected outcomes. They must also support at least one of our key priorities:
Learning, training and employment opportunities
Digital inclusion
Environmental and carbon reduction
Health and wellbeing
Social isolation and loneliness (including community spaces)
Community safety
Who can apply?
We welcome applications from charities, not-for-profit organisations, clubs, constituted groups and informal groups, working on projects and activities that matter to our customers. We will support start-up costs for new projects and to extend or develop an existing project. We'll usually prioritise self-sustaining projects where you've considered how you'll continue with your activities after the initial funding has been used up.
Applications from small and informal groups are welcomed.
All applications must demonstrate how they will benefit our customers.
How can you apply?
The fund will open for applications three times each year.
Each application will be reviewed and assessed on its own merit.
We look forward to receiving your applications and are happy to support you if you have any questions.
Please complete the online form with the required information.
Funding requirements:
The application process may close early if a high number of applications are received so we recommend an early application.
Our community fund panel will review applications and you would be notified of whether you have been successful or not.
Projects must start within 6 months of notification and the funding must then be spent within 12 months of the start date.
Funding exclusions:
Profit-making businesses or political causes.
We cannot usually fund staffing or transport costs, or venue hire.
Our Community Chest is now closed for this year. Please check back in February 2024 for details of the next round of funding. 
Is funding available to support individuals?

No, funding will only be given to community groups and organisations.

The Wolverhampton Homes Money Smart team offer a range of advice and support to customers, to help with the rising cost of living and managing your money. 

Is there any help available to complete the application?

Yes, our Community Development team will be able to help if you need it. Please email Homes Direct.

 

 

Is my project too small?

Definitely not! The community chest aims to support a range of projects which will enhance the lives of our customers and residents in Wolverhampton.

No project is too small - consider the things you need to make your project successful, including how you will promote it, any equipment or materials you need to buy.

We will not usually fund staffing or transport costs or venue hire through the Community Chest, but they are often critical to the success of your project, so do consider if you'll recruit volunteers to support you, or ask attendees to pay a small attendance fee or contribute to materials or refreshments to free up money in your budget. These costs all add up and will need to be included in your application.